Upholstery Gold Coast & Reupholstery

Premium upholstery services for couches, seats, cushions, chairs, benches, sofas, boats & more.
Upholstery Services on the Gold Coast

Whether you are an individual or a business owner, our Gold Coast Upholstery service delivers a premium & high-end service. We won't be the cheapest, but we will deliver a premium result.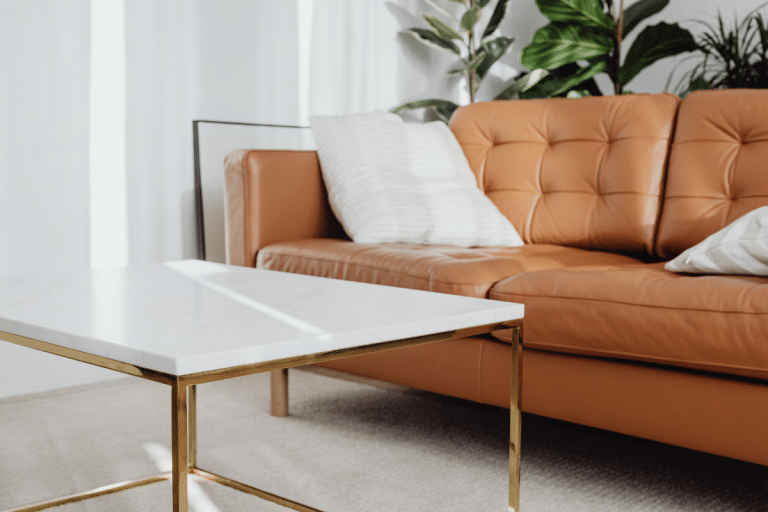 We can help to bring your leather sofa back to it's brand new condition!


Do you have a unique piece of furniture you need reupholstered? With 20+ years in upholstery…
We regularly work with gyms, cafe chains & corporate reception areas to reupholster high trafficked furniture. 
Call Now For Your FREE Quote!
Our Gold Coast Upholstery Service Can Reupholster…
Lounges, Sofas & Ottomans – Our most popular service
Want to enjoy your favourite lounge, sofa or ottoman a little more? Can't bare to part with it for a new one? We can easily reupholster your favourite couch for you and make it last longer. Our Gold Coast Upholsterers know how to keep the original features of your furniture and remove only the minor flaws. You don't have to change your couch because of a few torn or worn out parts.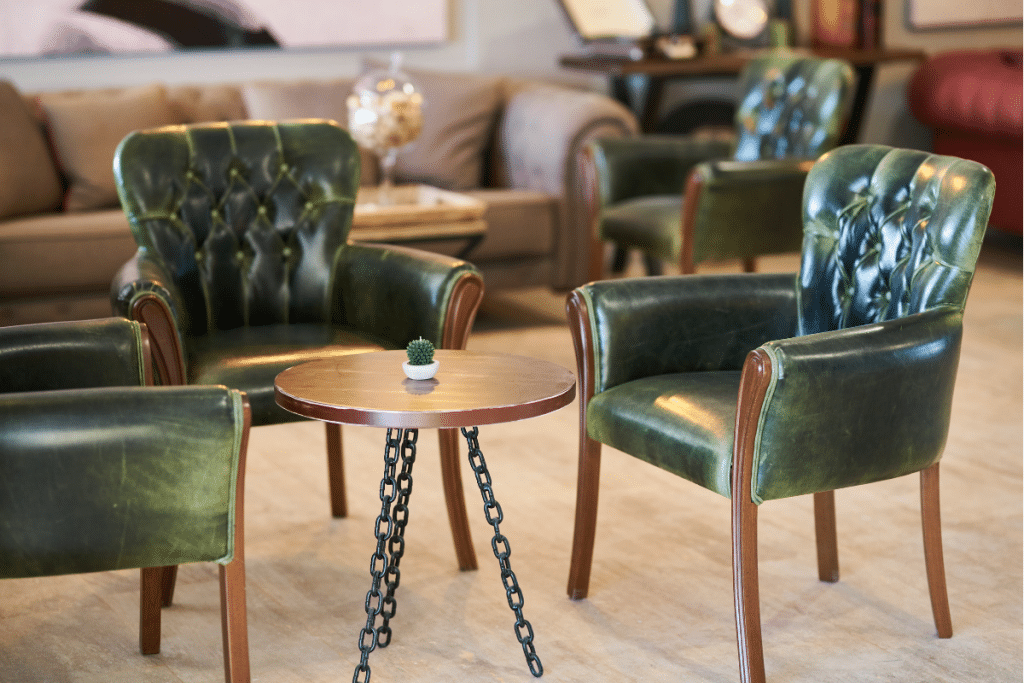 Chair Upholstery – Reupholster to make it shine like new
Why fork out for a new leather dining chair when you could reupholster your existing chairs? But as it turns out, you don't have to buy them because it's better to get your old ones re upholstered. Don't give up on your valuable furniture, contact out Gold Coast Upholsterers and they can do magic in no time.
Booth Seating – Gold Coast business favourite
Booth Seating Re Upholstery is the perfect choice for business owners. Commercial places need renewal as well and we can help you with that. Our Gold Coast Upholstery professional team can craft unique custom upholstery. So, it's 100% guaranteed you will impress your clients with beauty and comfort.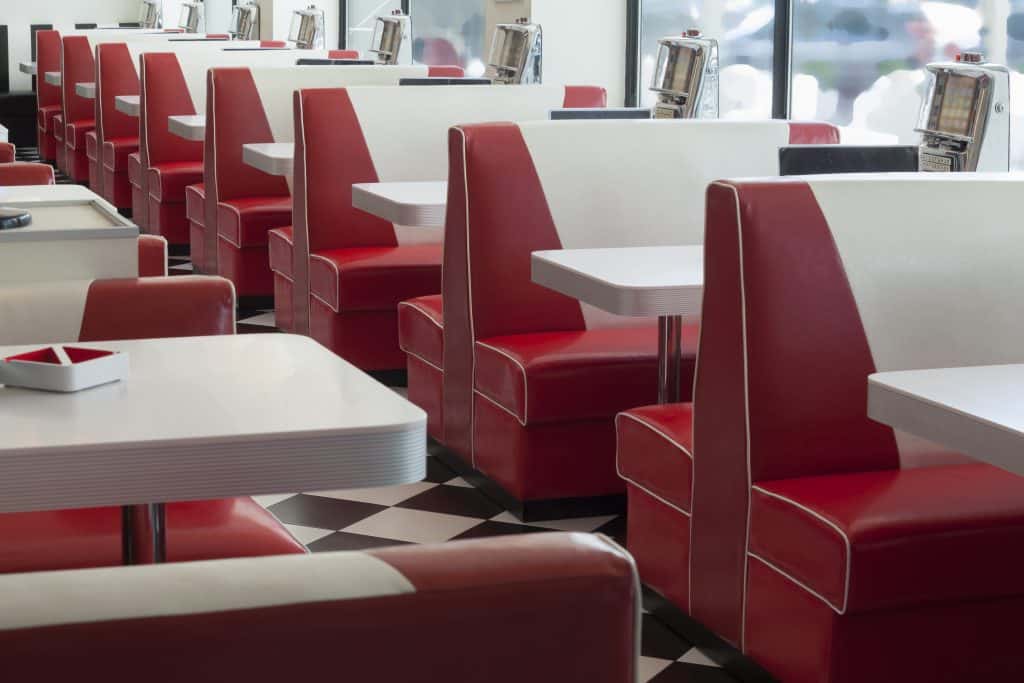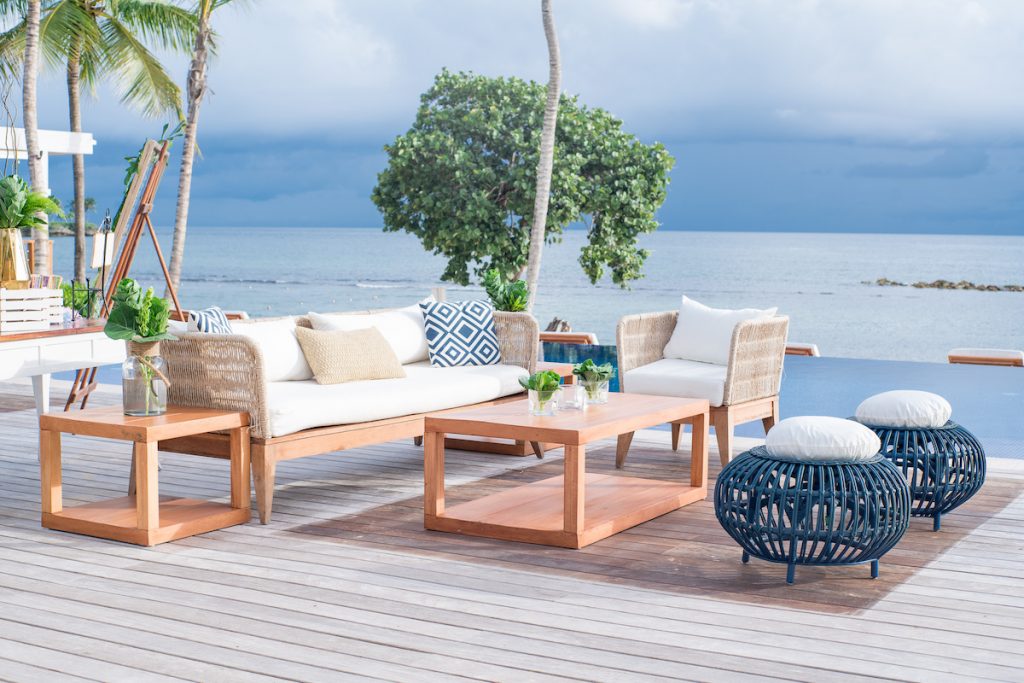 Outdoor Upholstery – Get rid of the fade
Not every company will offer outdoor upholstery  however it is one of our specialities. We care about your outdoor furniture as much as we do about your indoor furniture. Our Gold Coast Upholstery company can provide you with special custom made covers. You can protect your outdoor furniture from bad weather and other external factors. It is also a good idea for restaurants and other business owners who have outdoor furniture.
Quality, European & Australian fabrics to suit your interiors.
We source leather from Australia and Europe. Some of our most valuable clients appreciate the texture and colours available from our European partners.
Not sure on your options? Talk to use and we will help you choose the right fabric options to fit within your budget?
Marine Upholstery – White leather choices
Do you own a boat? Or maybe a more luxurious yacht? Either way, we can offer you professional marine upholstery. According to our team of experts, using the right materials and tools is essential for your boat upholstery. And this is exactly what we are going to do. You just have to call us and discuss all details.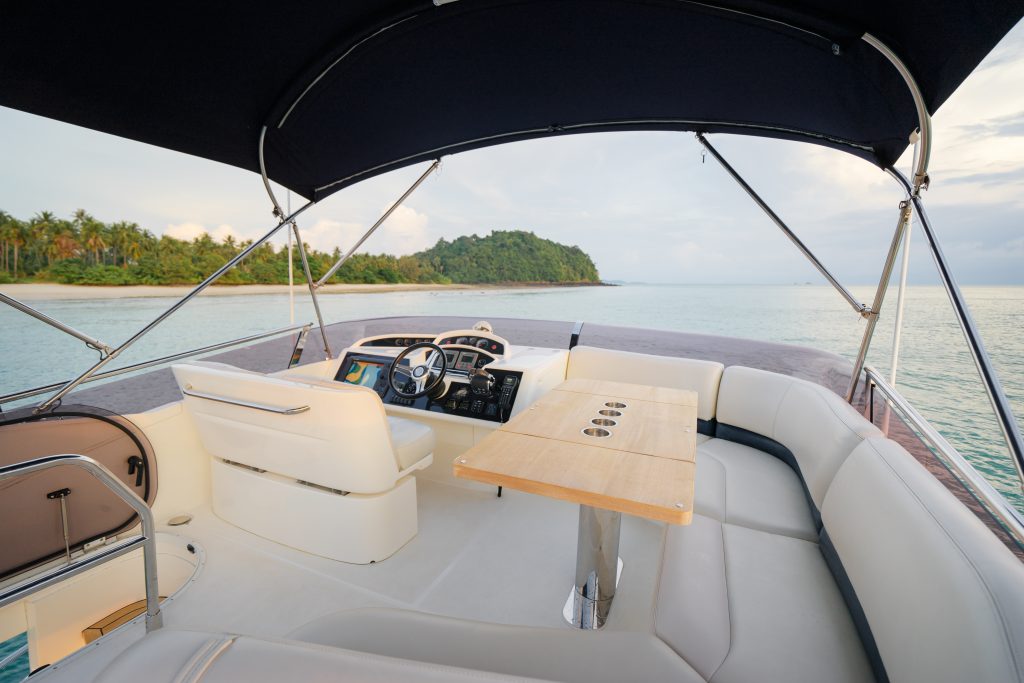 Bed Heads Upholstery
It's time you stopped feeling uncomfortable looking at your tired bed head. Get comfortable with your sleeping environment again. Let our gold coast reupholster experts reinvigorate your bed heads upholstery. Once you get a good sleep, you will never regret this choice.
Gym Upholstery – Benches & Equipment
Making your gym equipment new again! Gym owners and enthusiasts can take advantage of our upholstery services. All of your gym equipment will look brand new and clean for your members of yourself. Our team uses only high quality and long-lasting materials specifically designed for gyms.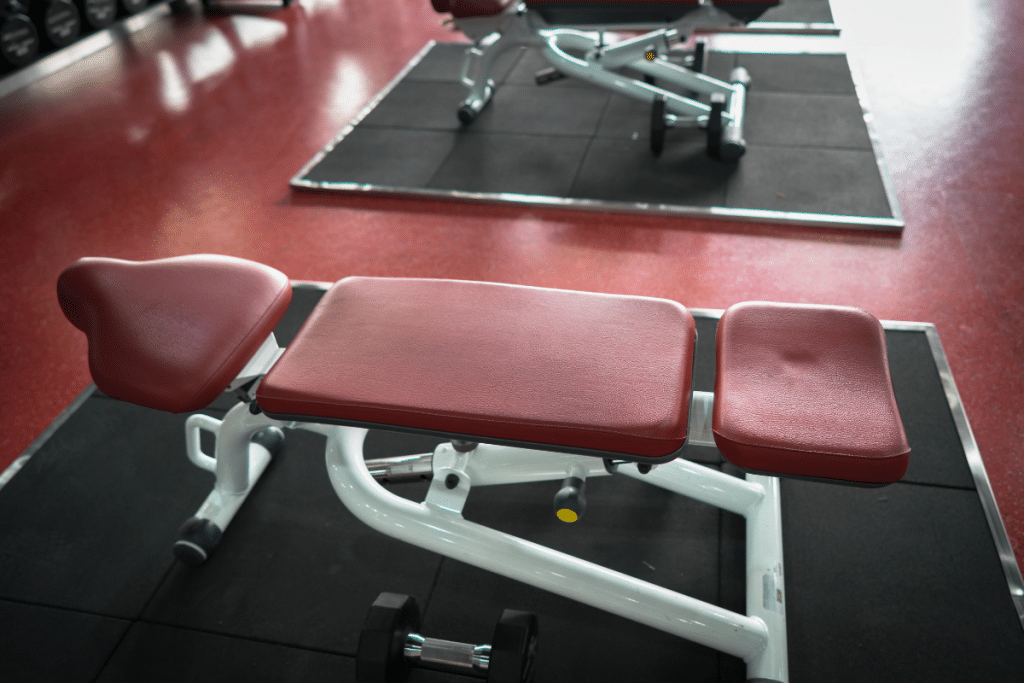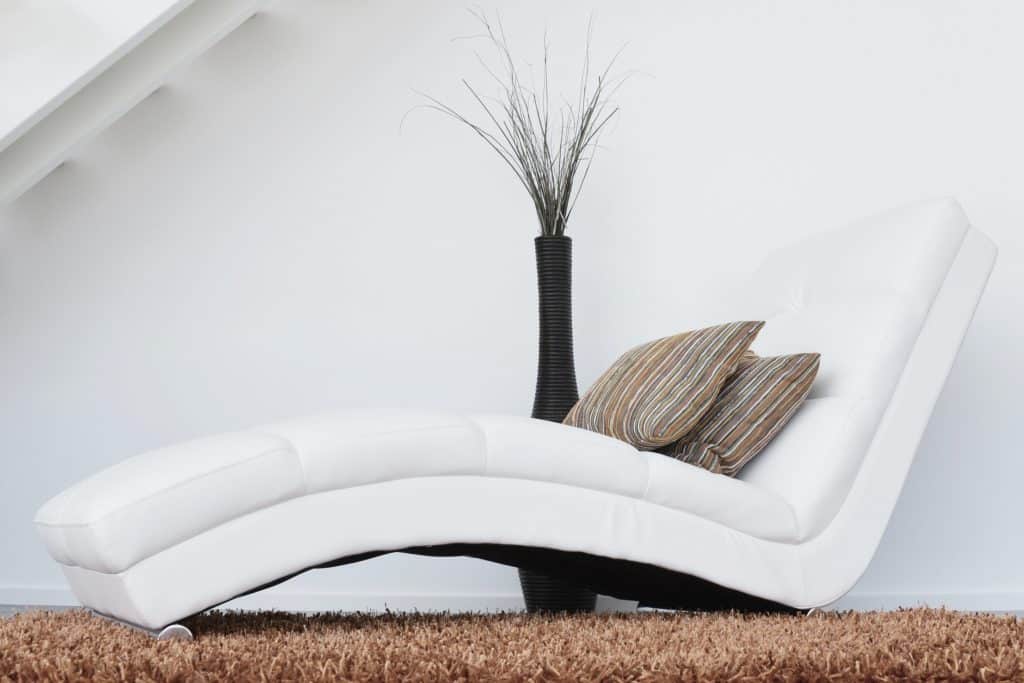 and.. Custom Upholstery for any type of furniture!
And here we come to the best service ever! Custom upholstery is what everyone is dreaming about. Not everywhere you will be given the chance to choose the size, color, and other features of your furniture upholstery. You can share your ideas with our Gold Coast Upholstery team and they will tell you if they are possible. If you have no clue, or even and idea what you want, our professional upholsterers will give you valuable advice.
Don't risk your valued furniture upholstery with anyone else.
"Great work done quickly with great service including pick up and drop off of finished pieces. Price was very reasonable. This is a local business that has been around for quite a while - support a local. Highly recommend.."
"Andy was highly recommended through a friend and I certainly wasn't disappointed. His enthusiasm, speed and attention to detail was brilliant. He's done 2 jobs for me now - they were priced really well, and he became very involved in the process, something I really appreciated."