Bars, Clubs, Cafes, Hospitals, Nightclubs & more
Call Now For A Free Quote
Commercial Upholstery Experience
Over our 20 year history we have worked with Sushi Train, Gold Coast Hospital, Max Brenner and hundreds of other businesses. Some of our main clients includes cafes, gyms and bars. 
If you need some fabric upholstery, it's important to choose the right fabric type for a commercial setting. That is why you have to consult with our upholsterers. You should listen carefully to their opinion, and see what is more suitable for your furniture. All companies are willing to use only durable materials to make their furniture both long-lasting and comfortable for every client who enters through the door. Owners who value comfort tend to choose cotton as a main fabric material, whereas people that like luxury prefer using different kinds of leather. Anyway, it's your business and you are the one to make this choice. Commercial upholstery is a perfect solution for businesses that try to save money but still hope to change the appearance and the whole atmosphere of the place.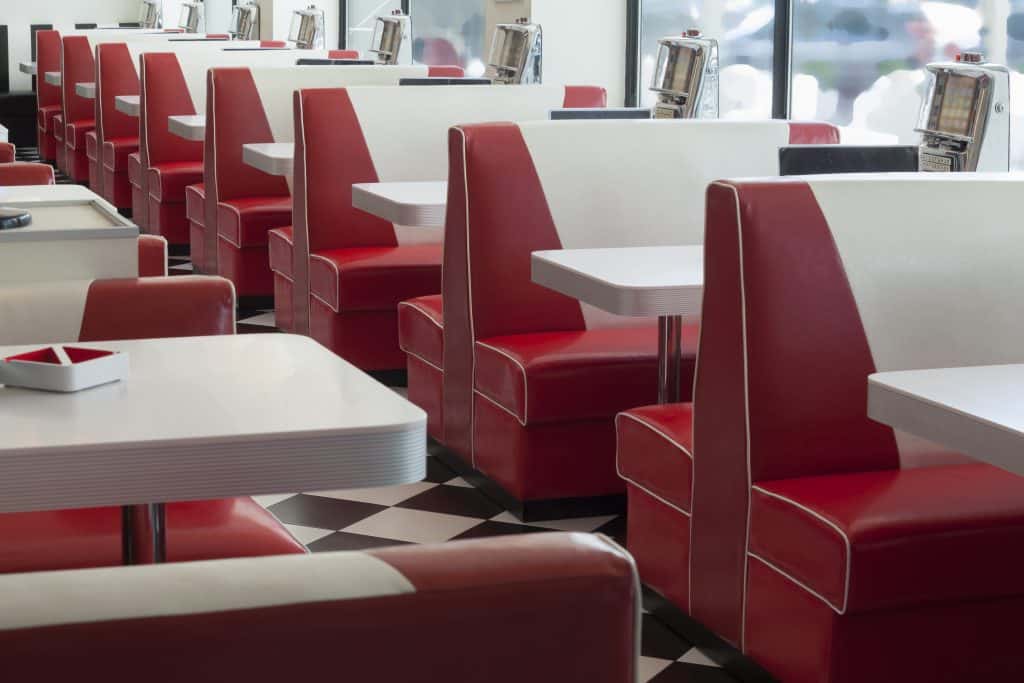 Call Now For Your FREE Quote!
ReUpholstery Furniture in Your Location
Perhaps, each one of you is wondering; How do I get reupholstery furniture near me? And the answer is pretty simple. You can just contact us, discuss everything you need with our specialists, and have it done in a short time. We are experienced in doing various types of commercial upholstery such as booth seating, gyms, outdoor upholstery. Today, lots of restaurants have furniture outside and the owners have to do everything they can to protect it from external factors like bad weather.  While you can cover your home furniture with anything you have in your hand, you can't do that for your business place. Clients are pretentious and always expect high-quality service. If you are a business owner and take interest in the benefits of commercial upholstery, you'd better trust the experts and listen to their advice. You no longer have to wander the streets to find someone to reupholster the furniture in your location. It's so easy to open the website and send a quick message or request to our Gold Coast upholstery team.
You must be thinking: It's so hard to find qualitative furniture reupholstery near me. But it seems you are not right because our company is available for you anytime. First of all, you have to come up with your own upholstery ideas you want for your commercial place. Second of all, you'd better share your ideas with our experienced furniture upholsterers and find out if it's possible to use them for your space.
Sometimes new furniture is made with materials of poor quality, so you probably don't want to risk it. Get your commercial upholstery now and make your place look fresh and appealing. Are you in need of getting your furniture reupholstered urgently? Then talk to our professional Gold Coast upholsterers on (07) 5655 7654 or use the form on our website to send a request. We can arrange something for you right away.
Fill In The Enquiry Form Below!