Do you need professional furniture repair & upholstery service? Our Gold Coast upholstery team believes we are able to meet your demands. Not only can we repair your old furniture at home, but we can renew your gym equipment as well. Gyms owners definitely need to get their torn or ripped seat covers re upholstered. In this way they can provide high quality services and attract new clients.
Furniture upholstery is not meant only for individuals. Companies also take this step to develop their business. Today, everyone is trying to look well and maintain a good shape, so gyms are visited by a large number of people. It will be so expensive and unnecessary for owners to buy brand new fitness equipment. If you want affordable and qualitative upholstery service, contact our Gold Coast Upholsterers and discuss all details.
Why Get Your Gym Equipment Re Upholstered
Undoubtedly, there is nothing more unpleasant and unhygienic than ripped covers and worn out gym pads. You can be absolutely sure it will turn away your clients. Therefore, you need to do something about it, and the best decision is to get your gym equipment re upholstered. Gyms look completely different after this service, and the visitors are likely to not even recognize the old equipment.
Furniture repair upholstery is a great investment because it gives you the freedom to choose from diverse materials and colors. Specialists use only durable and stain-resistant materials, especially for the gym pads. And the most important, this whole upholstery service can be done very fast, so you don't have to close your gyms for a long time. This is a big plus because you won't lose clients while you are making renovations.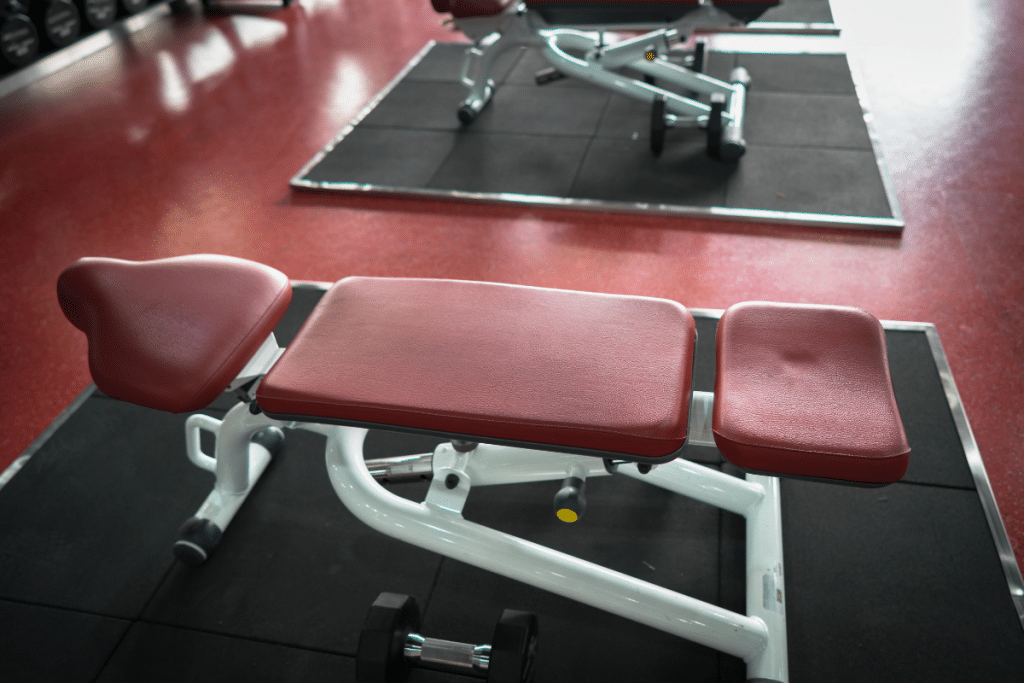 How to Find Close Furniture Repair & Upholstery Service
Finding the right upholstery specialist has always been an issue. People have doubts because not everyone in this business is able to meet their special demands. But the good thing is you no longer have to wander the streets to find someone to reupholster your gym equipment.
If you send us a request, you can expect quick turnaround and an offer in a short time. Since gyms are visited by a lot of people, they need good maintenance. And what is better than high quality upholstery service? You can't do this on your own even if you want to. It's mandatory to find an upholsterer who is going to take into consideration the materials of your furniture and the overall look of the place.
Gyms have started to gain popularity over the last few years. But don't you wonder how they keep the equipment looking new and fresh so well? The secret is probably in the re upholstery. No one is willing to pay tons of money for new equipment because of some little drawbacks that can be easily fixed. If you agree with this statement, you should contact our Gold Coast upholstery team. You can do that by calling on (07) 5655 7654 or sending a request through the form on the website.
Drop us an email for your FREE quote!
Call Now For Your FREE Quote!